Big Sport Fishing 3D Lite
1.81
Fishing Game – How Many Fish Can You Catch?
If catching fish is a favorite pass time activity of yours then this fishing game is an excellent choice for you. Big Sport Fishing 3D Lite is a nice game in which you get to catch different species of fish using the fishing gear that is available to you. It allows you to fish at different locations and catch both big and small fishes with your fishing rod. The game mechanics are such that you will feel as if you are catching the fish in real life. You will have to work hard to get the fish hooked and then to reel it in. If you give the fish even a small chance, they will slip your grasp and swim away to safety.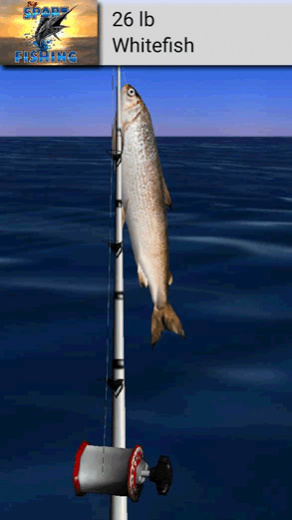 Big Sport Fishing 3D Lite has slick gameplay that goes well with its beautiful graphics. The controls have been designed to mirror the actual technique used for fishing. So, instead of using the fishing rod, you are fishing with your phone. This game utilizes the compass on your phone to show you the water that is present around you. Each side you look provides a different view of the sea you are in. Once you have sighted a fish, you will have to flick the wrist in which you are holding your phone just like you would with a real fishing rod. The line will be cast immediately and then you will have to wait for the fish to be hooked. You can then reel in the fish after subduing it.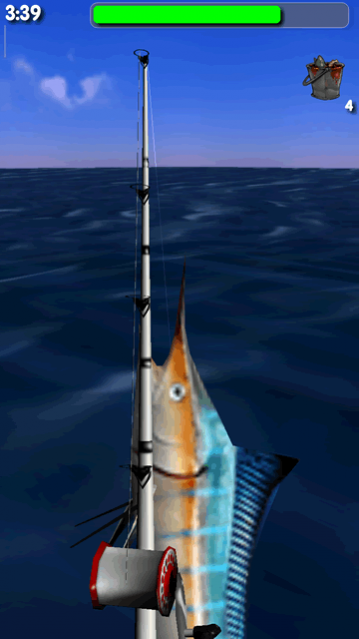 Catching any fish in this fishing game requires the same technique which fisherman and anglers use for catching fish in the real world. Once the fish gets hooked, you need to pull the phone back at the precise time when a hook appears on the top-left corner of the screen. Each time you pull at the right time, the bar showing the struggle of the fish will turn greener. If you fail to time the pulling of the phone, the bar will turn red and slowly fade away until the fish escapes. You should reel in the fish you have caught when the bar is still green or it will find a way to wriggle free. Once the fish has been reeled in, you will be informed of its weight and the money you earn for catching it.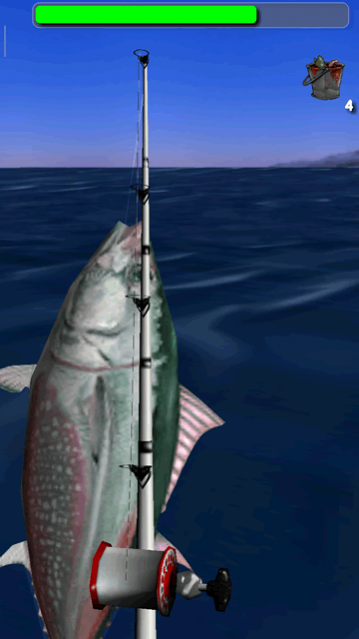 Big Sport Fishing 3D Lite provides multiple game modes to you. There is the Challenge mode in which you get to complete a variety of different fishing challenges. In this mode, you get a limited amount of time for achieving the objective mentioned in the challenge. Completing the challenges can earn your credits. These credits can be used for unlocking new fishing locations. Each location is different and provides you the chance to catch bigger and rarer fish. However, catching bigger fish requires using the right lures and fishing rods. You can purchase them both from the shop section of this fishing game. There is a Free Fishing mode available in this game too. It lets you catch as many fish as you want without having to worry about a timer.
Features:
Multiple game modes on offer
Unlock new location in Challenge mode
Complete fishing challenges to earn credits
Fish at multiple locations you have unlocked
Catch as many fish as you can in Free Fishing
Various baits and lures available
Catch bigger fish to earn more money
Special items for attracting fish
Keep dogfish at bay with dogfish repellent
Conclusion:
Big Sport Fishing 3D Lite is a gaming app that will appeal primarily to people who love fishing and catching different kinds of fish at sea. It lets you cast your fishing rod at different locations and try to get any of the fish swimming there to bite. It is a fun fishing game to have on your phone.
---
Add a review
Tell us your experience with
Big Sport Fishing 3D Lite
1.81
RELATED PROGRAMS
Our Recommendations
---
---
---
---